I did it! Second last race complete. Yesterday I ran (sorry, jogged) the Athlone 20 miler (32km) non stop and got the medal to prove it! 3 weeks now to the big one.
Well done to Niall and Brian who also completed yesterdays race.
As if she hasn't done enough to help already, my great friend Mary donned the "Run For Paddy" t shirt again this morning and completed the Simon Community 5 Miles in the Phoenix park. Mary coordinated a powerful fun raising campaign on her own for Run For Paddy and personally raised over a grand for my challenge. But she did more then that, she also wanted to take part in the challenge… and trained from not being able to run more than 300 meters at the start, to completing some of the races with me. Thanks for everything Mary, and well done again today:

Just ran my longest run of the challenge yet. An non stop 27km (17 miles) and feeling great about the 20 miler in Athlone in 2 weeks time… and the marathon in 5 weeks. That week of rest seems to have worked.
Absolutely gutted to say that I have picked up an niggle to my left calf muscle and knee. On the advice of my physio I am unable to run this Saturday morning's Half Marathon in the Phoenix Park.
The annoying part, as you can see from the report below from my running app, is that I have ran half Marathon distances for the last 2 Saturdays and was looking forward to this Saturday's run.
Anyway, slights set firmly now on recovery and fitness for the next race, the 20 miler in Athlone in 3 weeks time.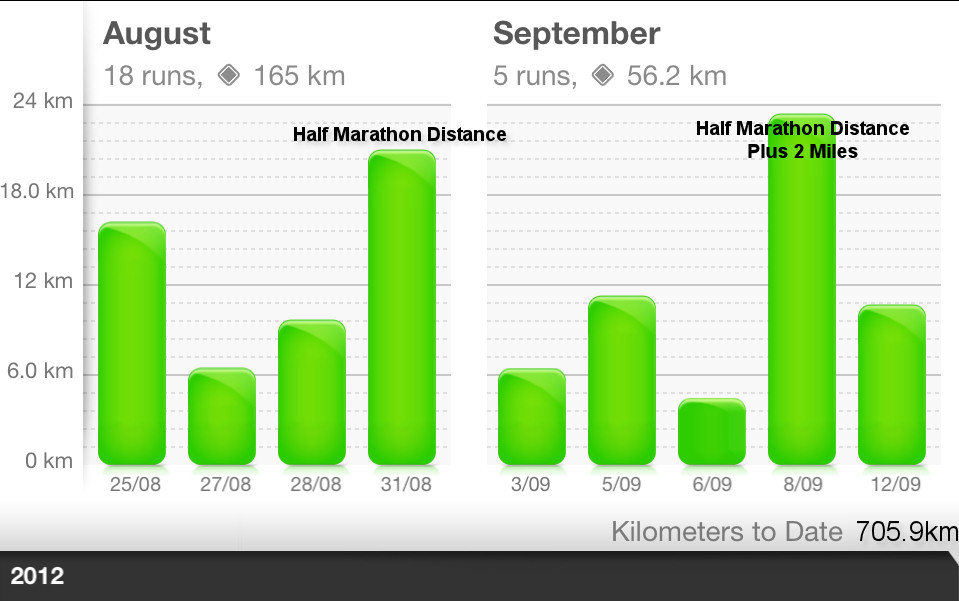 Race 4 of my challenge.
 Slight Route change: The route for this Saturday mornings half marathon in Pheonix Park has been changed slightly by the organisers. You can see the up to date route here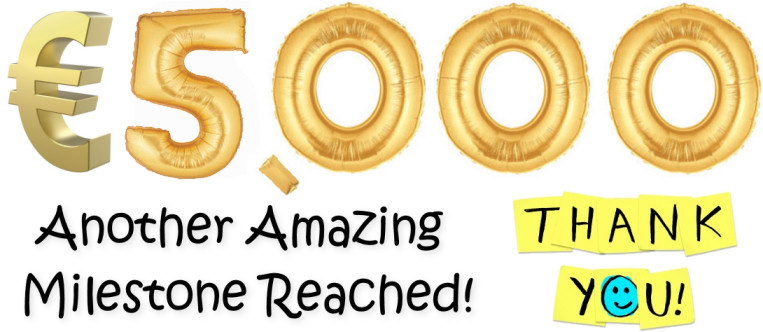 Today is a big big day in my challenge. 2 months in and we've hit 5 thousand euro for The Irish Cancer Society. Thank you so so much to everyone who's donated so far. I am training 4 to 5 days a week, and over half way through now, this is truly brilliant  great motivation for me to keep going.
So, that's race number 3 complete. Great day again, weather was prefect. I did my fastest 10km ever in under an hour and did the whole 10 mile (16km) in around 1:42…official times pending. Stephen, Aiden and Brian were there giving it their all and they completed it even quicker! Niall and Brian there again today too with more fast times. Thanks to everyone who was there to support us, you can see the crew in the photos! From me a special thanks to Regina who, yet again, done everything with the kids and arranging for me to only have to worry about the race. Here are some pics:
Feeling alot of pains recently and had read that proper gait analysis was needed on my running style and form to see what way I am landing when running etc.  When the miles start to clock up this stuff matters. So just had a visit with Kevin in Amphibian King in Ballymount. Fantastic service, gave me lots of his time and was an expert in the field. They don't do treadmill analysis but actually have you running on a track in-shop. Found out my current runners are not the best for the way I land my feet. Highly recommended service if you are running or planning on running.
Their website is www.amphibianking.ie
Looking forward to tomorrow morning now….it seemed like such a daunting task to me to run 10 miles just 2 or 3 months ago…. good luck to Stephen, Aiden and Brian who are also running. I'll post some pics here of the race afterwards…
A good mate of mine, Brian Costello, is running the 10 mile race in the Phoenix Park this Saturday morning in support of the Run For Paddy challenge. He's been stealth training for weeks now, but only told me this morning of his participation. Excellent news!