The Training
6 months …700 km to run…
I've been doing a lot of reading on what is involved in a marathon and what you need to do in order to achieve it. I'm scared, no question. But I have 3 friends (Rob, Stephen and Ray) who have done it in the last year or 2 and they are still alive…. and more recently Joe who ran in Cork this year. They are also my inspiration in allowing me to believe that I can do this, so thanks lads.
So it's time to focus and get training. The Race Series is designed to get your distance up and up towards the final goal – the Marathon in October!
Here is my training plan. I am doing a base fitness building now (May 2012) but the proper marathon training schedule training will start shortly.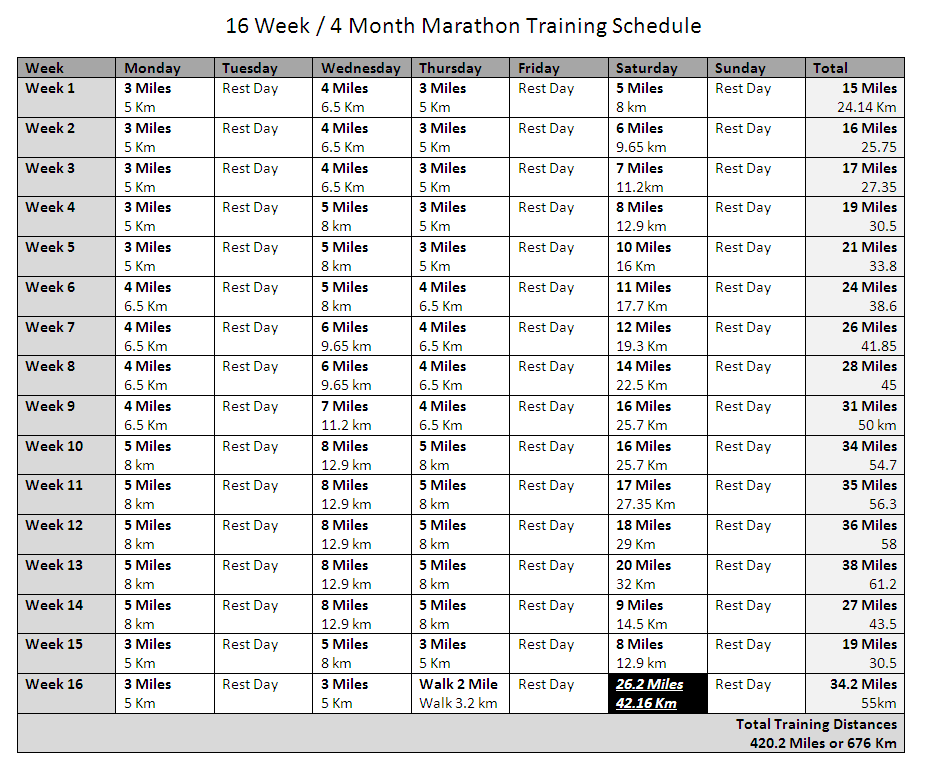 Looks like I'll need the training… this is a course video of the route I will be running

2 Responses to The Training